The Fastest News in Motorsports
From hometown dirt tracks to the high banks of NASCAR, we cover them all!
Welcome to the official website for the Garage Talk Live Motorsports News. Broadcasting live every Monday from 8-10 PM EST on
Blog Talk Radio
May 25, 2014 Ryan Hunter-Reay wins the 98th running of the Indianapolis 500 after battling for and swapping the lead with 2nd place finisher Helio Castroneves. Marco Andretti came in 3rd, Carlos Munoz was 4th and Juan Pablo Montoya rounds out the top 5. Nascar Sprint Cup driver Kurt Busch brought it home 6th after starting 12th. Now he'll head to Charlotte for tonight's running of the Coca-Cola 600 to complete the back end of the 1100 miles of racing today. The race was red flagged with 8 laps to go to set the stage for the final shootout. Hunter-Reay is the 1st American to win the Indy 500 since Sam Hornish Jr. did it in 2006.(Vince Bonfigli)
Johnson wins The 600
May 25, 2014
Jimmie Johnson wins the Coca-Cola 600. It's his 1st win of the season. The defending champ had to battle the likes of Kevin Harvick and Matt Kenseth throughout the day to ensure his place in the chase after starting from the pole. Kevin Harvick passed Kenseth on the last lap to finish 2nd. Kenseth who held the lead on the last restart with 20 laps to go was relegated to 3rd. Carl Edwards came home 4th and All-Star race winner Jamie McMurray rounds out the top 5. Kurt Busch who finished 6th in the Indy 500 had his night end early with a blown engine finishing 40th. (Vince Bonfigli)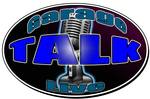 Visit our Photo archives here.
May 31, 2014 Kyle does it again!! Kyle Busch with another dominating run, conquers the Monster Mile for the second time this weekend winning the Buckle Up 200. Trevor Bayne was a few lengths behind in 2nd. Pole sitter Joey Logano finished 3rd, Matt Kenseth is 4th and rookie phenom Chase Elliott rounds out the top 5. Logano was going for his 5th straight Dover Nationwide Series win but didn't have the car to get it done. Kyle Busch goes for the weekend sweep tomorrow in the Sprint Cup race. He is the only driver to run all 3 weekend races. (Vince Bonfigli)
Johnson wins 2 in a row
June 1, 2014
Jimmie Johnson dominates in win at Dover leading 271 of the 400 laps. Brad Keselowski finishes 2nd after a shot at the lead on a restart with 5 laps to go. Matt Kenseth takes 3rd, Clint Bowyer is 4th and Denny Hamlin rounds out the top 5. After going 11 races without a win, Johnson has won 2 in a row. It's his 9th win at Dover, the most all time. Kyle Busch who was looking for the weekend sweep led the 1st 81 laps but contact with Clint Bowyer sent him into the wall causing enough damage to end his day. (Vince Bonfigli)