The Fastest News in Motorsports
From hometown dirt tracks to the high banks of NASCAR, we cover them all!
Welcome to the official website for the Garage Talk Live Motorsports News. Broadcasting live every Monday from 8-10 PM EST on
Blog Talk Radio
Joey Logano Wins The Duck Commander 500 at Texas.
Joey Logano was leading until a caution with 2 laps to go due to a blown tire Kurt Busch. That caused a late round of pit stops giving the lead to Jeff Gordon. Once the green flag was thrown it took Logano till the white flag to pass Gordon for the lead, which he held on for the victory. Gordon hung on for 2nd, Kyle Busch picked up one spot for 3rd. Brian Vickers who restarted 2nd, faded to 4th andKyle Larson, the rookie phenom stormed to round up the top 5. Logano's win makes him the seventh different win in seven races.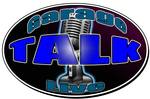 Visit our Photo archives here.